To make a vaccination reservation online, please click on the link below
to access the reservation website.
https://urayasu.hbf-rsv.jp/
Reservations start at 8:30 a.m. on Monday, April 19.
If you feel difficulties in making the reservation by online or telephone,
please come to the Urayasu International Center. 
We will help you to make the reservation.
How to Make the Reservation
Click here for Japanese (easy) / やさしい にほんご
1. Vaccination Coupon is needed to make the reservation.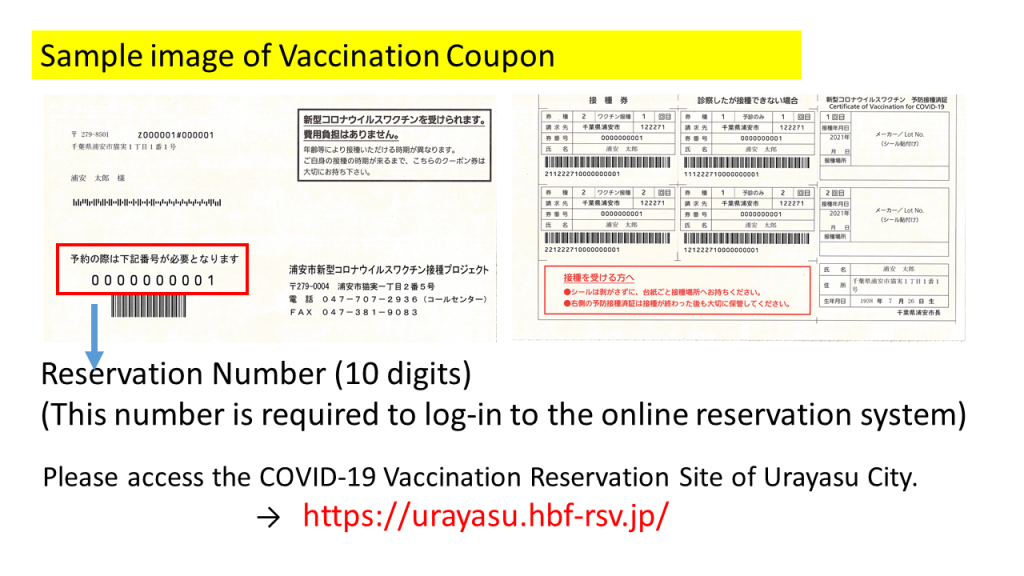 2. Top page of Reservation Site (log-in page)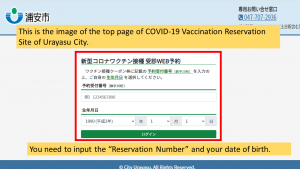 3. How to log-in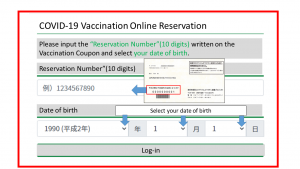 4. There are two ways of making the reservation for vaccination. 
  Please click on the image below to proceed.
①Choose from the Vaccination Site                   ②Choose from the date.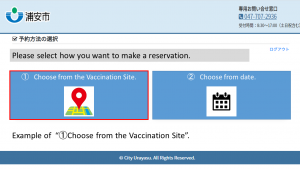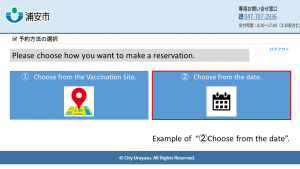 200 total views, 30 views today