【Report】December 6th (Sat) Parent-child Christmas cooking lesson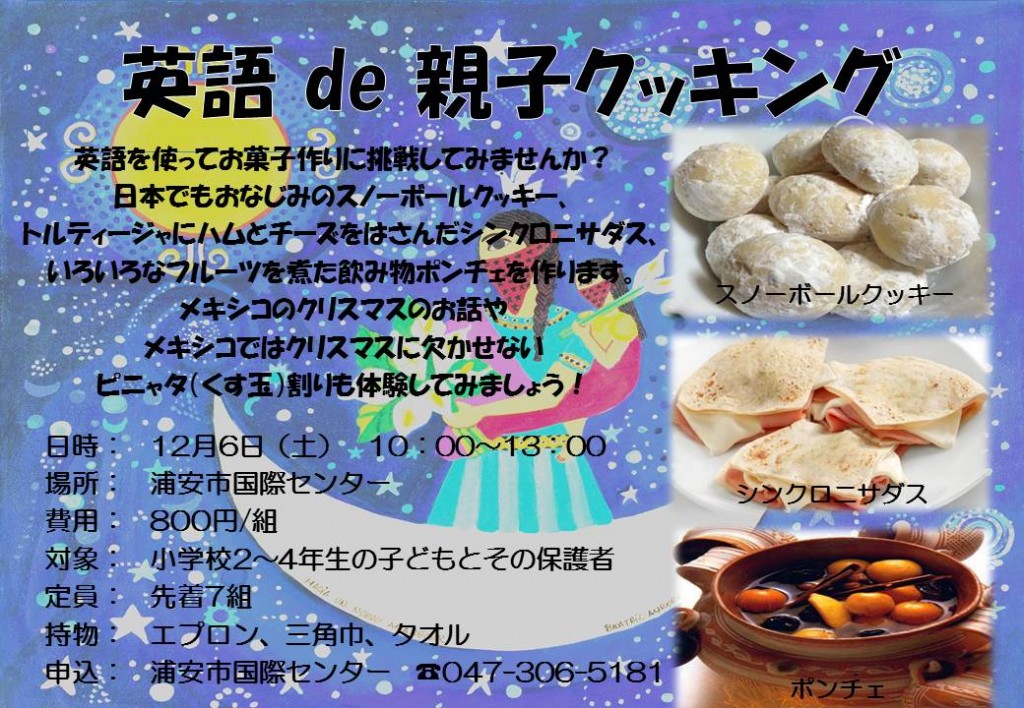 【Report】【December 6th Sat】 Parent-child Christmas cooking lesson
Menu:snowball cookies/ ponche/ sincronizadas
Instructor:Ms. Silvia Tanaka
Date:December 6th (Sat) 10:00~13:00
Place:Urayasu International Center
Fee :800 yen/parent-child
Participants:19 people


It was the first time to hold a parent & child cooking event while communicating in English. We made some Mexican dishes related to Christmas in Mexico such as snowball cookies, ponche, sincronizadas and Mexican salsa sauce "pico de gallo". Mexican people commonly drink ponche with apple and pineapple in wintertime. Sincronizadas are usually eaten as snacks and meals in Mexico.
The instructor was Ms. Silvia Tanaka who once took a Mexican cooking class for adults last June.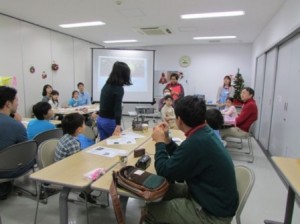 At first, everyone introduced each other in English. The participants seemed to be used to talking in English. They spoke a lot and one lady spoke in Spanish so the instructor was surprised! What is more surprising was that half of the parents were fathers; even at a cooking event! So we found out that father's cooking is no longer uncommon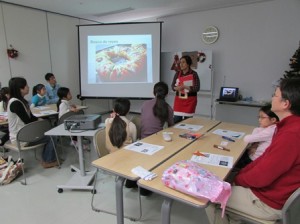 Next, Ms. Silvia talked about what Mexican Christmas is like. There are many differences between Mexico and Japan.
In Mexico, they keep their decorated Christmas trees up until January 6th because of the story in the Bible of the 3 kings that brought gifts after the birth of Jesus Christ on January 6th. In tribute to that, children are given presents on that day. In fact, Mexican children luckily have double chances to get Christmas presents! How lucky!
Ms. Silvia explained recipes and then started to cook!

Ms. Silvia explained recipes and then started to cook!
At first, they made snowball cookies. They chopped nuts and mixed them with flour, brown sugar, butter and cinnamon by hand until the ingredients were thoroughly mixed. After rounding the dough into balls, they placed them into the oven. After letting the balls cool, they dusted the cookies with powdered sugar. Finished!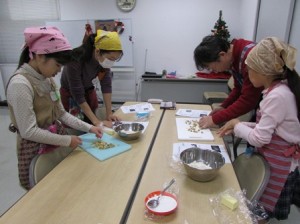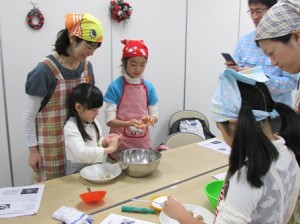 Then they made Ponche. They cut apples and pineapples and simmered them a while in water and cinnamon sticks. Adding hibiscus, Ponche is turned into beautiful red which makes the flavor so good.

Next they made sincronizadas and Pico de gallo. They tear ham into small pieces, then put them inside a tortilla with cheese, then bake it in a pan. We made pico de gallo using Tomatoes(red), onions(white) and green pepper(green) which could show the colors of Mexico's national flag. In Mexico they commonly use green chili instead of green pepper. It's beautiful and tasty as well as easy to make. Pico de gallo is common and very popular in Mexican cuisine.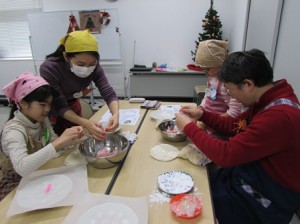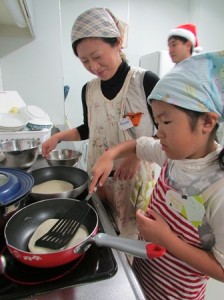 Eating time!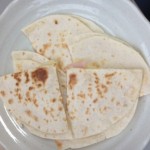 Pinata time! Making a line according to height and covering their eyes, they strongly hit the piñata with a stick. Since they hit it so hard the piñata broke open despite not everyone having tried…sorry! Then the instructor threw the snacks from the piñata and the children excitedly fought over them!
In Mexico, even adults seriously try to take snacks away from the children and sometimes they get hurt or get into fights.

It was the first time to cook with mommy. I had fun!
It was difficult to mix the ingredients and make the balls by hand.
Every dish was so delicious! I think I can easily try to cook it again at home.
I really enjoyed learning Mexican culture and the cooking class as well. It was a great opportunity for me!
From Urayasu International Center
We are so surprised that the participants were fluent in English! The instructor said everyone worked so quickly and efficiently so Ms. Silvia said that she felt it was easy to manage the class. We are so glad that this event was a good opportunity for all the children and parents! Thank you for joining us!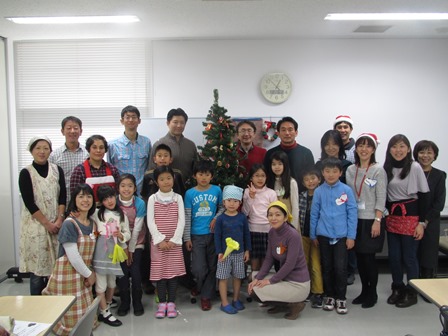 1,922 total views, 4 views today