About Urayasu International Center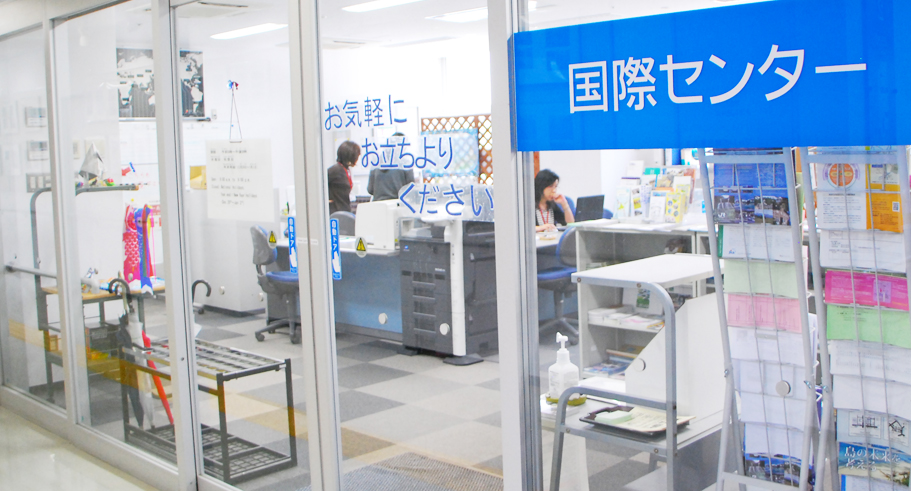 The city of Urayasu has established the International Center with extensive support from the local administration, private associations and local citizens to farther promote the internationalization of city. We aim at assisting foreign residents as well as providing the space for creating a local network in which people can gather and share information related to international exchange and cooperation.
Designated administrator

About JOCA
The Japan Overseas Cooperative Association (JOCA) is an organization, composed chiefly of former Japan Overseas Cooperation Volunteers who have drawn on their skills and experiences to promote the welfare of those living in developing countries. In spreading the attitudes developed and experiences gained by JOCV volunteers for the benefit of as many as possible, JOCA seeks to play a constructive role in international society and expand the number of cooperative activities, in addition to serving as a leader in international exchange and international cooperation with roots in local communities. To do this, JOCA draws on a network consisting of numerous organizations, including former volunteer associations.
Main activities
Aid activities related to studying, identifying, and promoting private sector technical cooperation projects in developing countries
Activities providing indirect aid for international cooperation projects operated by national or local governments
– Securing and requesting private sector technicians
– Activities contributing to ensuring smooth performance of duties by JOCV volunteers and other volunteers
Activities related to private sector acceptance and training of human resources from developing countries in Japan
Activities related to participation in and support for various international events
Other activities needed to achieve JOCA's objectives

5th Floor, Nihon Seimei Ichibancho bldg.,
23-3 Ichiban-cho, Chiyoda, Tokyo 102-0082, Japan
Tel. : +81-3-6261-0261 / fax: +81-3-6261-0249
E-mail: tokyo-hq@joca.or.jp
homepage: http://www.joca.or.jp/english/